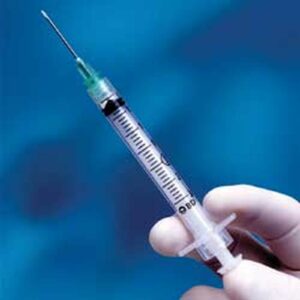 Since our last update Texas employers have been confronted with mixed messages on the vaccine mandate. Let's try to catch up here. Putting politics and science aside we have a conflict between Governor Abbot's executive order (no vaccines) and the various executive orders from President Biden that are still running through the courts.
The Update
Texas Unemployment Benefits – On December 8, 2021 the Texas Workforce Commission sent out a letter telling employers that it would be "unlikely" that an employee fired for refusing to be immunized would not receive unemployment benefits. You can read the letter here.
The OSHA (ETS) Rule – In January the Supreme Court ruled that the OSHA order requiring employers with 100+ employees to mandate immunizations or a testing regimen for employees would not go into effect
The CMS Rule – On the same day the the Supreme Court issued the OSHA ruling it also ruled that the Medicare/Medicaid immunization requirement was lawful.
The Federal Contractor Mandate -There is a federal contractor mandate that is on hold (due to the courts) and it is not being enforced by the Office of Federal Contract Compliance Requirements.
Other Cases – On January 21 a Texas federal judge blocked an immunization requirement for all federal workers. Finally, on February 23, the Fifth Circuit Court of Appeals remanded a case back to a trial court in Fort Worth that had previously blocked an attempted challenge by United Airlines workers to undo United's immunization mandate.
My Crystal Ball – If I was a betting on outcomes I would put money on the healthcare worker immunization requirement being the only federal legislation left standing at the end of the day.
Texas Employer Moves
So what are Texas employers to do? The simple answer is do not require a mandate, with limited exceptions.
Does Texas have an immunization requirement? No. In fact, Governor has issued an executive order that states the opposite.
Are there federal immunization laws that require Texas employers to require immunizations? Yes – the CMS provision referenced above but that is limited to health care workers.
What about situations where general contractors require Texas subcontractors and suppliers to require the shot? Other than the CMS mandate there is no federal requirement that is effective. That said many non-Texas businesses are requiring the immunization. This type of situation will require a case by case analysis – talk to your lawyer. Requiring the shot also may run off employees in a limited labor market.
Texas employers that require the vaccine mandate and then fire an employee will likely have to pay unemployment benefits. What other enforcement actions the State of Texas takes remains to be seen. In most cases Texas employers will have to defer to Texas law and Governor Abbott's executive order which is clear – no immunization requirement.